Michael Wills Contracting Ltd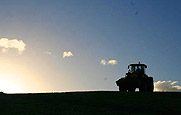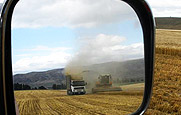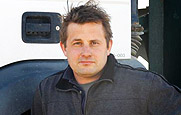 Operating as rural contractors in the Otago and South Canterbury areas of the South Island of New Zealand. We specialise in providing a start to finish service for grass, lucerne, cereals and maize silage. As well as silage harvesting we also undertake a range of other related activities to service the local farming community.
Our silage harvesting operation consists of two Claas self propelled forage harvesters, along with a full range of support equipment. From mowing with a 280hp Fendt 926 tractor, to stacking with a Case Steiger 9350 assisted with a JCB 414 loader, we have the equipment to make the highest quality silage that customers expect.
All the best machines in the world are of no use unless you have experienced and skilled operators, The Wills crew includes many with years of silage harvesting experience, not only from within New Zealand, but also from the UK, Ireland, the USA and other countries.